Our Community
I'm a Tucson native and TUSD and U of A graduate. I learned from my parents the importance of giving back to create a safer, healthier and more vibrant community for all of us. I represent individuals in time of difficulty but because I live and work in Tucson I feel it is important to be part of the community and to do what I can to make Tucson a better place to live and raise a family.

Patronato San Xavier:
The Patronato San Xavier is a non-sectarian nonprofit community based organization that promotes the restoration, maintenance and preservation of Mission San Xavier del Bac. San Xavier is a cultural and spiritual icon for the many cultures of our region. I am proud to serve on the board of directors to help preserve this special place.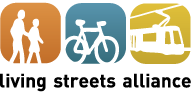 Living Streets Alliance promotes a safe and healthy community by empowering people to transform our streets into vibrant places for walking, bicycling socializing and play. I am a member and past sponsor for their semiannual event, Cyclovia. I served on the community organization that first brought a Safe Routes to School program to Pima County and Living Streets is now the organization that administers the Safe Routes program.

Modern Streetcar
Through my involvement in many neighborhood and civic organizations I was one of the original founders of a citizen's group that led to the Modern Streetcar and expansion of the transit system. I continue to work with organizations that seek a safe, effective multi modal transportation system.

Tucson Parks Foundation
Tucson Parks Foundation works to support and expand the parks in Tucson to benefit the entire community through volunteer work and donations. TPF helped protect children by funding swim lessons at public pools. I served on the board of directors and served as President for many years.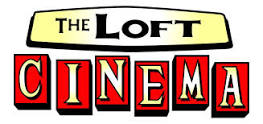 The Loft Cinema
The Loft is an independent, nonprofit dedicated to creating community through cinema. The theatre is member-supported and depends on its members and sponsors to continue sharing and featuring local and visiting filmmakers. I hold a Star membership as well as support their programing and expansion.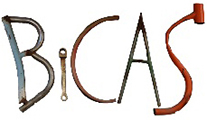 Bicycle Inter Community Arts and Salvage
BICAS is a nonprofit, community education and bicycle recycling center that welcomes people of all walks of life. Here you can rent bicycles, find used and new bike parts, purchase refurbished or used bikes and learn how to repair bikes yourself. The organization holds many classes and programs.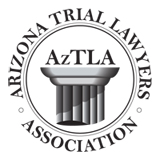 Arizona Trial Lawyers Association
The Arizona Trial Lawyers Association is a statewide organization of lawyers who represent consumers and are dedicated to preserving the rights of Arizonans. The civil justice system is always under attack from the insurance industry and big business. We are the only Bar association in the state willing to support those who are injured through no fault of their own. I have served on the board of this organization and had the honor to serve as president.
These are just a few of the many organizations that I have been involved with during my adult life. Community involvement is a way of life and it helps shape how I work with individuals to make a difference in their lives at a difficult time. What I learn from my clients has helped me make a difference in the community as well.